Technoforce
A downloadable game for Windows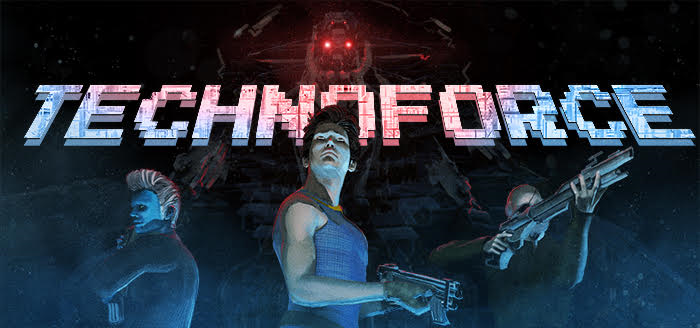 2D Futuristic Arcade Style Game
Couch Co-op Multiplayer Included (not currently working!)
Fight Robots Who Are Determined to Destroy Humanity
Technophobia is a 2D singleplayer/couch co-op game with a focus on teamwork. Two players work together towards completing objectives that will have ramifications for all of mankind. Teammates must work together not just to survive, but to help save humanity from its greatest threat!
Designed to be engaging, players will constantly face overwhelming odds. Your job is to fulfill your objectives and do your best to survive the whole ordeal. The enemy comes from everywhere and shows no mercy. Thus your team must travel across the galaxy ranging from abandoned weapon factories to beach resorts to help combat this deadly foe.


We have been working on this game on and off again for some time now. We are excited to have a playable release and hope you enjoy. Please be aware there are some quirks/bugs that are currently in the game. Some of them stem from design choices that are not easy to fix.
With that out of the way we hope you enjoy our small project! Thanks again.
Install instructions
Thank you for downloading! We apologize but for some reason the input mapper we made isn't working. So here is a list of buttons:
Player 1:
Arrows to move
Spacebar to fire
G and H for action buttons (pick up weapons, control elevators, crouch)
Player 2:
(controls for some reason are not working)